Hope everyone's hol­i­days are going fab­u­lously! We are about to turn on our dec­o­ra­tive lights here in the house in an attempt to tran­si­tion into the mood our­selves. You may have read about our woes this morn­ing with the failed hydrant from Trac­tor Sup­ply. Well, we have solved the prob­lem, for­tu­nately with­out need­ing to dig up any­thing (dig­ging four feet down this time of year is par­tic­u­larly painful) thanks to the inge­nu­ity of Hand­some Husband.
We went to Home Depot, who we must thank for being open until 5:00 pm today, and pur­chased 3/4″ ball valve (female to female) and a 3/4″ brass fit­ting (male to male). These parts cost about $16 in our area, but depend­ing on where you live, etc., prices may vary. He removed the exist­ing fit­ting from the "spout" por­tion of the hydrant, and installed that on the end of the 3/4″ ball valve — mean­ing the end where the water comes out. The 3/4″ brass fit­ting was then installed on the end that went into the hydrant, and every­thing was secured with Teflon tape and installed onto the hydrant. It actu­ally works bet­ter than it did before, if you can believe it. We turn the water on and off with the lever on the ball valve rather than the one on the hydrant.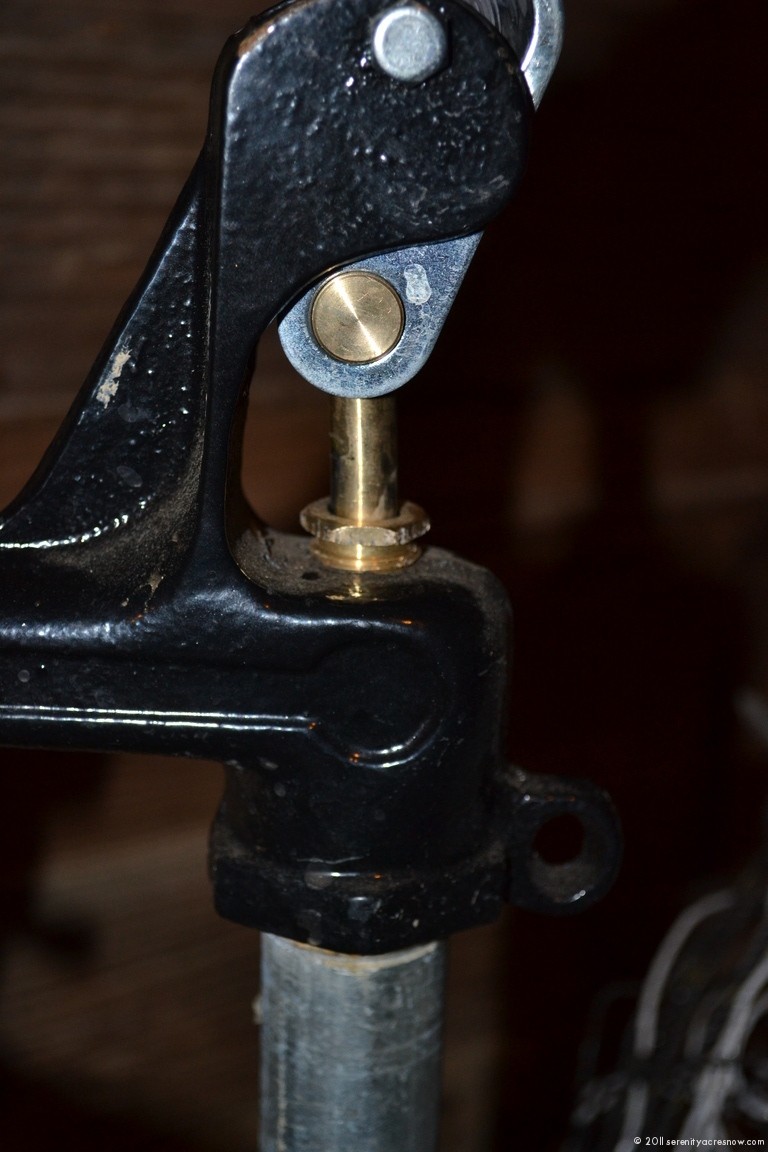 It's not easy to see in this photo, but the brass oper­at­ing rod on the hydrant is actu­ally bowed. We have learned that brass is actu­ally very unde­sir­able to use for that part, as it is infe­rior to stain­less steel in terms of strength and dura­bil­ity. Mer­rill Man­u­fac­tur­ing makes their hydrants with a stain­less oper­at­ing rod for the very rea­son that brass ver­sions are prone to bend­ing. The things you learn along the way, I'll tell ya! We will make do with our cur­rent setup for now, but next year once the weather is bet­ter and we can save up some pen­nies, we will want to get one of those Mer­rill yard hydrants to replace this one. If Trac­tor Sup­ply wants to pro­vide greater cus­tomer sat­is­fac­tion, they'd elim­i­nate the "Parts20" brand they are cur­rently car­ry­ing and con­sider bring­ing in some qual­ity American-made hydrants. I mean, seri­ously, the one review on their site is awful!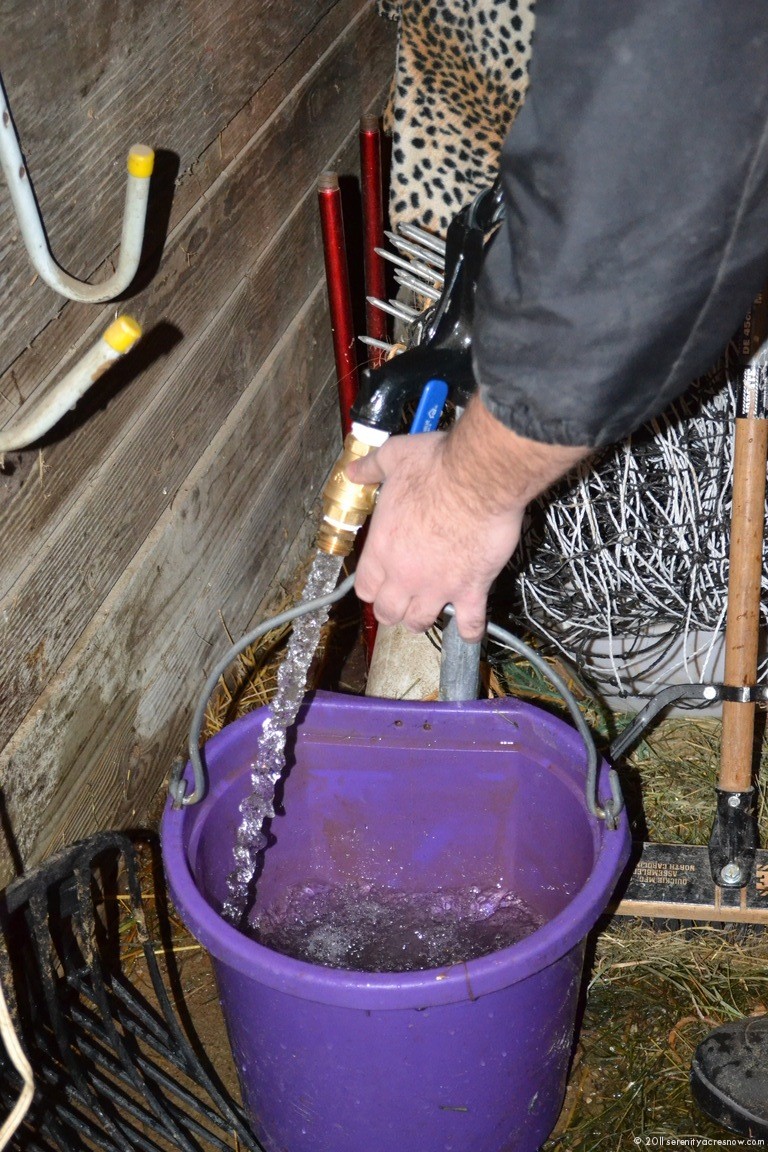 So, I hope that all of the infor­ma­tion we've put out there today regard­ing this hydrant is help­ful — either to pro­vide a warn­ing to any­one con­sid­er­ing the pur­chase of one, or, if they've already made the same mis­take that we have and are look­ing for a solu­tion that doesn't involve dig­ging, that the hack we did on ours works for them, too. As you can see, the water is flow­ing really well, and more impor­tantly, it turns off!
Merry Christ­mas, everyone!