For those who are interested in our planting efforts this year, I have added a new page "Seeds For 2010" that links to my Google Spreadsheet where I'm tracking all of our seeds.
We will be expanding our existing garden this year using utility poles (we receive the old ones as they are replaced with new on our road) as our fence posts.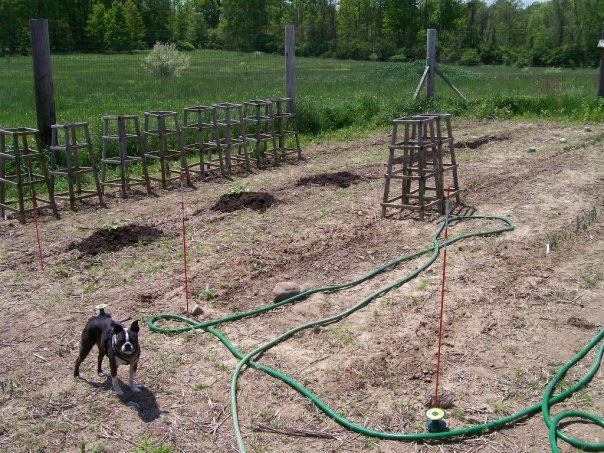 Next year, we would like to install a high tunnel in order to extend the length of our growing season, as well as creating a growing environment that is the equivalent of moving a couple of USDA zones south.
Tomorrow, I need to get the rest of my March Indoor Start seeds going, and figure out how to get the Mantis going (it can be a little fussy) so that I can get side flower bed prepped, and the poppy seeds planted. It looks like the weather is going to be lovely this weekend, so my husband will be using our full-sized rototiller to get our garden ready, as well as getting the chicken yard in shape for our birds to start having some time outdoors.
It's a busy time of year!
Related Images: