This morning, I brought out some leftover egg noodles to the chickens in the coop, and I was witness to one of the most amusing sights in my life: chickens playing keep-away with one another, and jumping acrobatically in the air to gain their own noodle treasure.
I'm going to try and get some more footage of this, both in stills and video, but it's difficult to accomplish on my own (and resulted in a very sticky camera, yech!), so I will be enlisting the aid of my husband when he gets home this evening.
In the meantime, a blurry (action shot!) preview of one of the Buff Orps absconding with her Precioussss: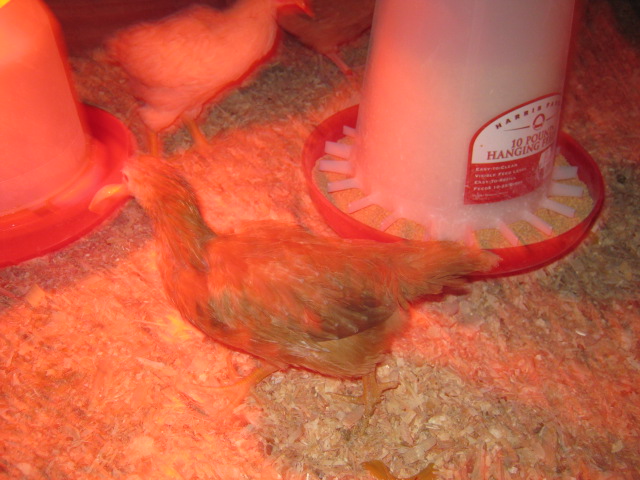 And, while we're here, a couple more of the feathered bunch, why not?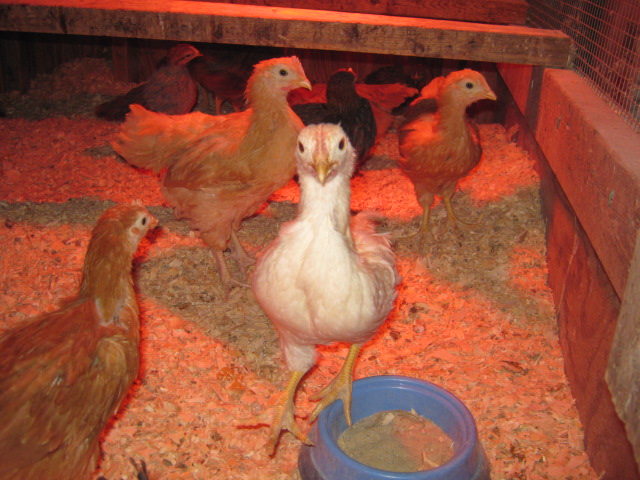 A really light-colored Buff Orp – we suspect he's a roo – along with some other Buffs.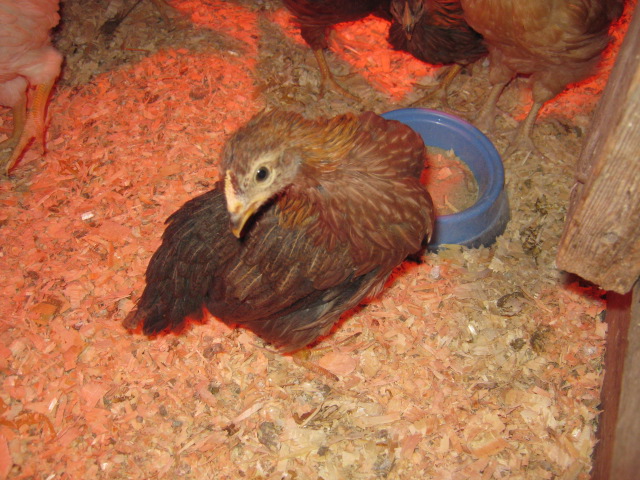 One of our Welsummers gives me her best "Say What?" pose.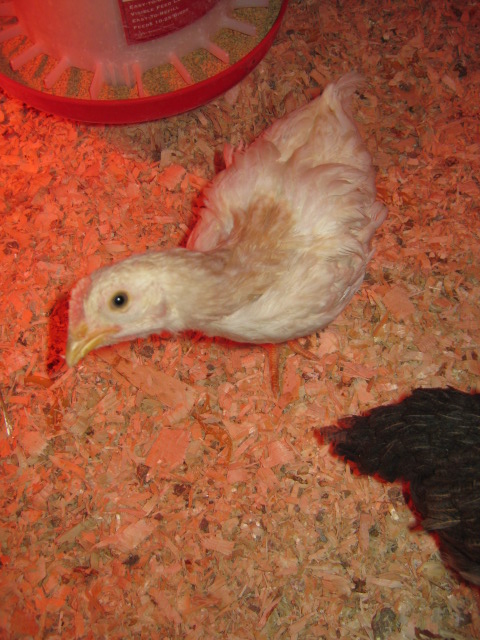 "Whatchu talkin' bout?"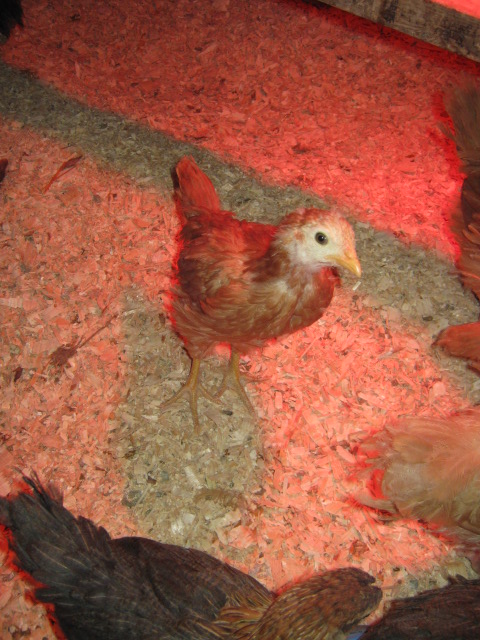 That's my little buddy Buff Orp, who has enjoyed
hopping into my hand since she was a few days old.
These birds are a blast, and I'm looking forward to the hens providing us with some delicious eggs in the near future!
Related Images: