Our weekend was marked with a lot of activity – the Brighton Farmer's Market on Saturday morning, where we procured some redskin potatoes and corn on the cob for that evening's dinner, as well as some delicious cheeses, which are on my mind as I type. Mmm. Cheese.
Also, we went to a local cider mill we hadn't visited before, but will be returning to again soon – Mueller's Orchard, in Linden, MI. Their site is under construction, but you can get their location and contact information there. Delicious unfiltered cider, very similar in style to our usual favorite, and wonderful donuts, too!
But the real highlight of Saturday was that evening, when we brought this little guy home! He was born on our friends Karl and Scott's Paw Paw Farms in July, and is a purebred Nubian.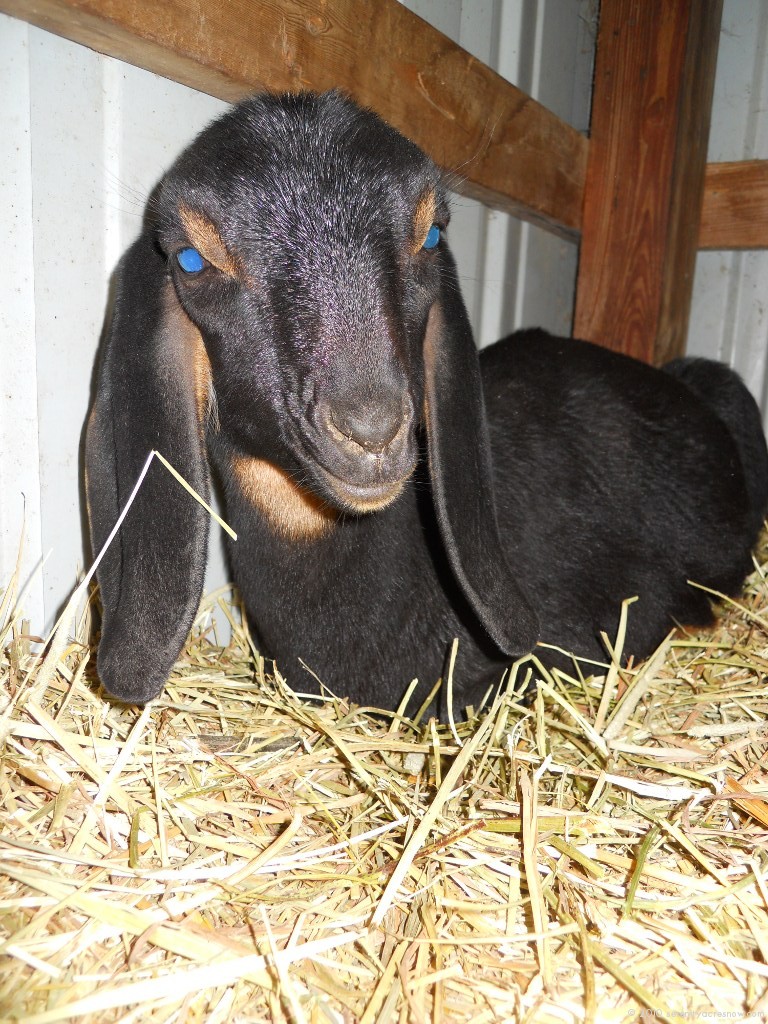 He's also a kissy little guy who loves attention and affection. Our girls are still not warmed up to him completely, and we know it takes a couple of days for newcomers to integrate to the herd. That doesn't make it any easier to watch them getting annoyed by the little baby, though. Who couldn't resist wanting to cuddle this little guy?
He's got quite the voice, and isn't afraid to use it to let me know when he wants my attention! He adores getting petted, and will even hop up on the lounging shelf in the pen in order to place himself at a more convenient height for that. 😉

I haven't figured his name out just yet, but he honestly reminds me of a Klingon in his looks – I think it's the high forehead and those formidably placed eyebrows. I'm working with a couple of Klingon language experts on a discussion board to find the right name for him. I will, of course, let you know as soon as I figure it out!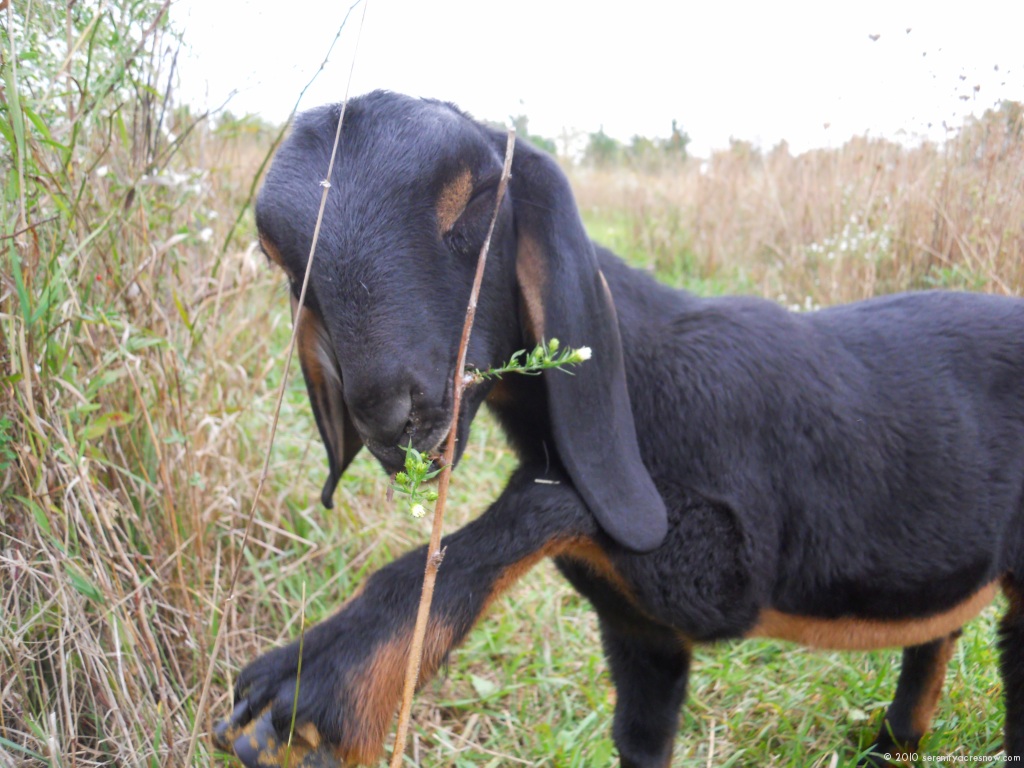 He does great on walks, and sticks right by me – I don't have to worry about him running off, that's for sure! Of course, the entire herd is pretty good about sticking nearby – they do have a certain threshold they'll allow me to reach before they start calling and then run after me, though. I'd say it's about 100 feet. But this little guy isn't ever any more than about three feet away from me, if he has his way!
We are really happy that this little guy has joined our herd, and he may, along with MaryMan, serve as a teaser, to let us know when our does are in heat. Wethers are neutered, so he cannot breed our girls, but hey, helping us to know WHEN to breed them is great, too!
He's a little love, and you can count on seeing more photos of him in the days to come.
Related Images: