We were out doing nightly chores when George came running from the barn – the first baby was born tonight! Veronica is the new mama to a little baby doeling that is her spittin' image! We thought due to her size, Veronica might have more than one, but she had her baby girl and then out came the placenta, so that's all she wrote – and that's just fine. Veronica was behaving really irregularly today. Normally, she's really sweet and almost timid toward the other goats. But she was going out of her way to head-butt her herd members and it made me wonder if this was imminent.
The baby girl is here in the house with us tonight, I hand-milked out the colostrum and fed it to her from a bottle. She's not too sure about this whole bottle thing, but is getting used to it. She's sleeping right now, so I'm taking my opportunity to share some photos of this little darling with you. We think Ginger will give birth next, so there may be another round of kid cuteness coming soon after this! As always, click on any photo to embiggen.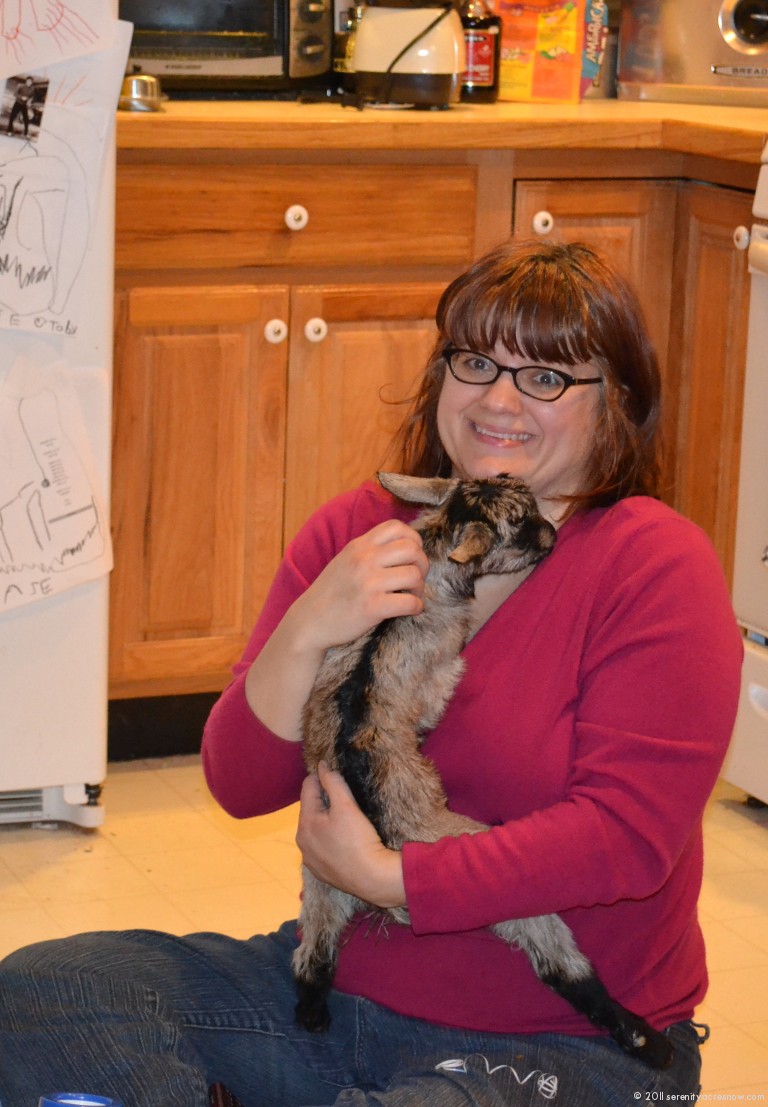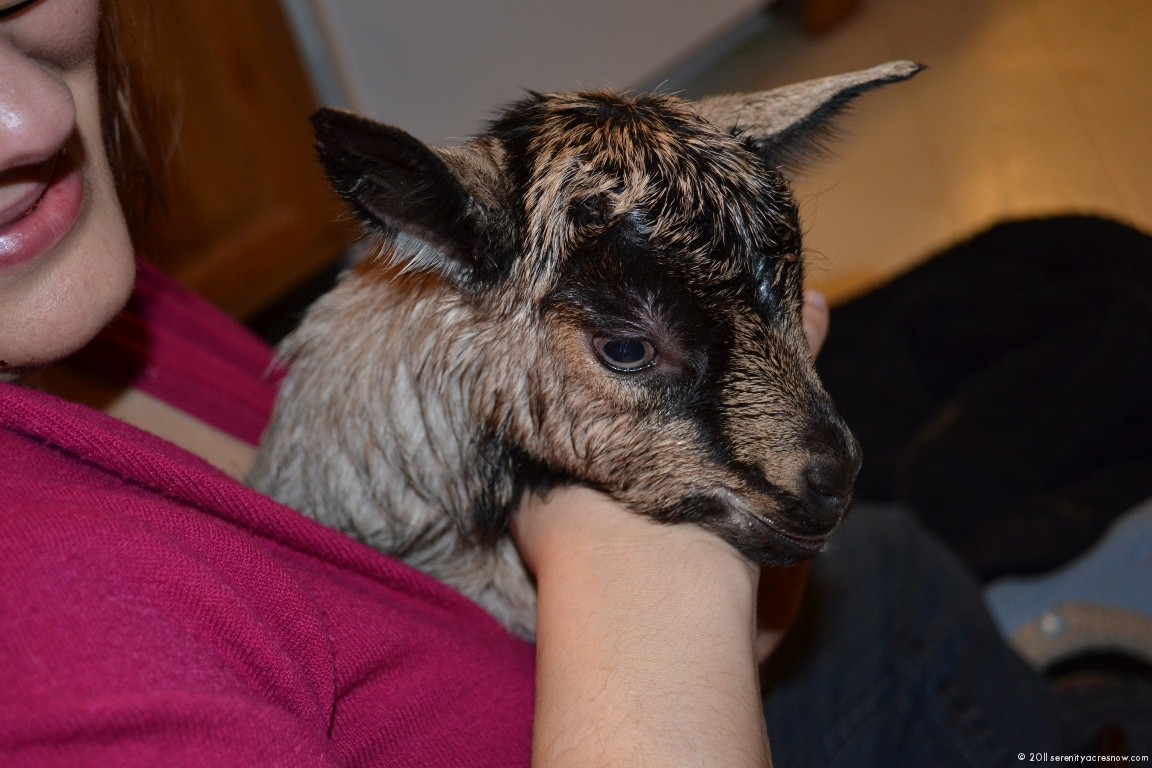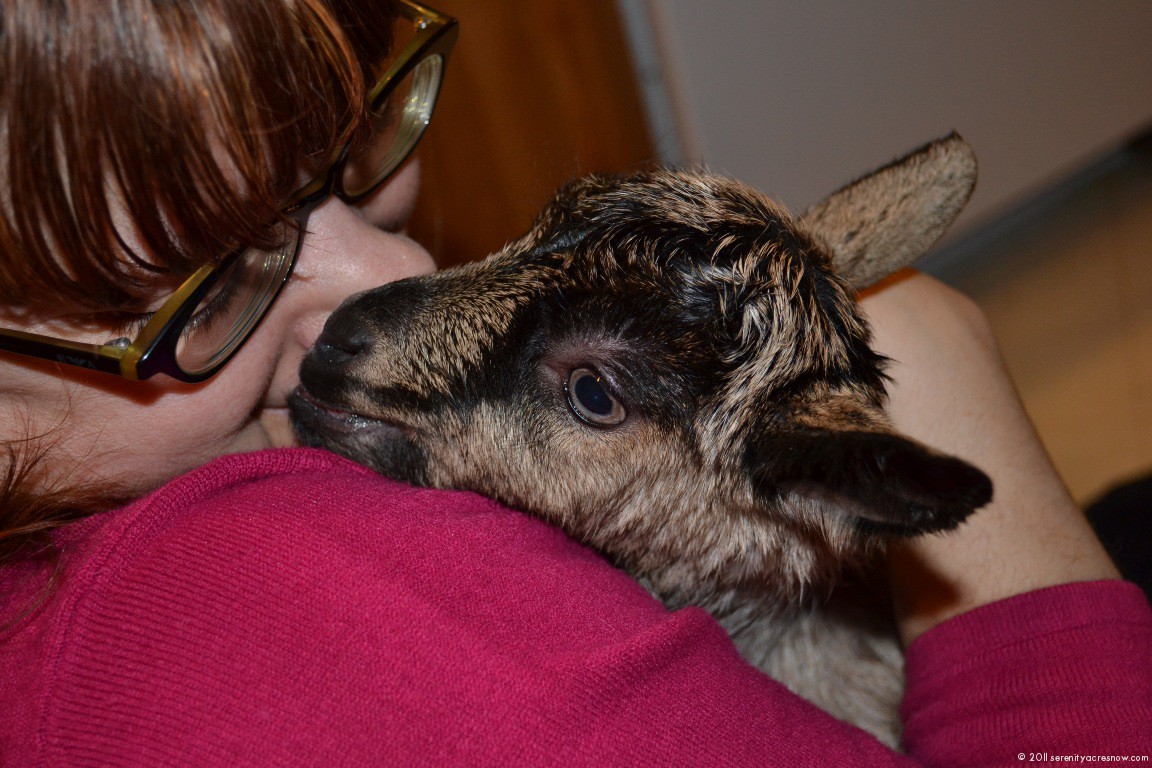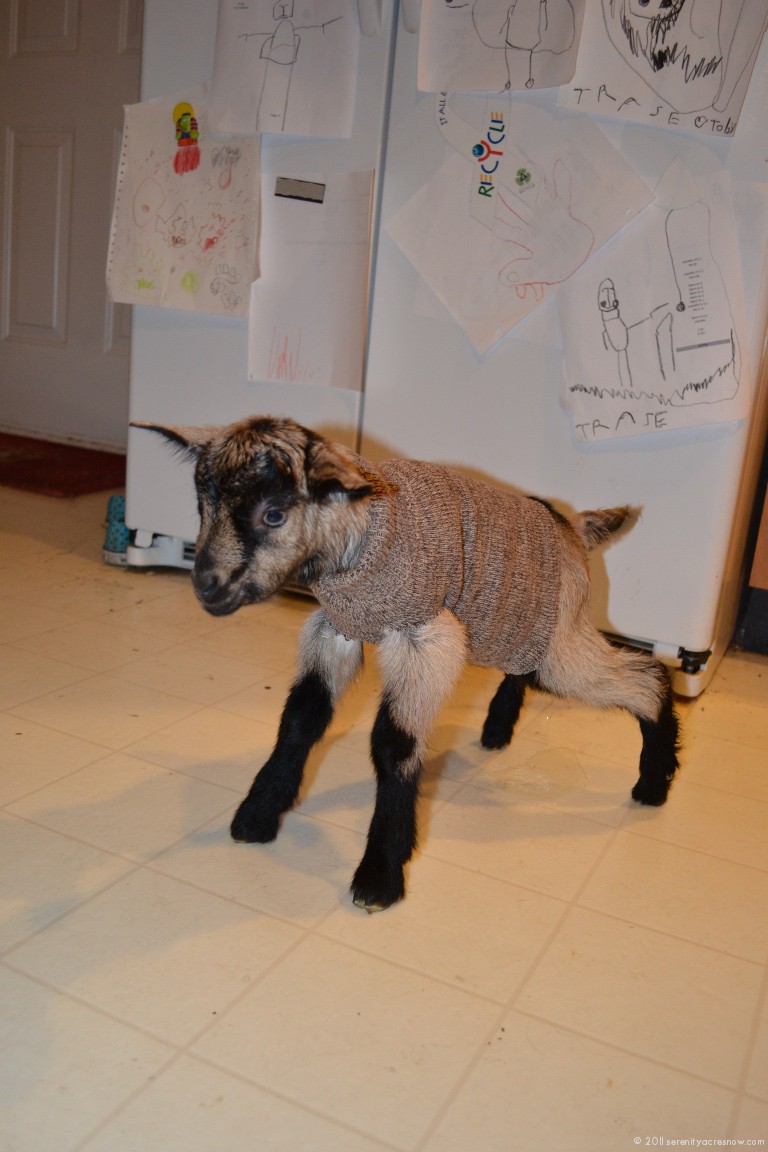 Now, I need to shower and relax a bit before bed – more news as it develops!
We hope you enjoy this blog and the antics of our farm. Please check out our fan page on Face­book and "like" it for spe­cial updates there, and if you use Twit­ter, by all means, please add us so we can tweet with you!
Related Images: