We had a fantastic weekend, with a dear long-time friend, Bob, staying with us, my brother Dave coming over on Saturday, and quite a bit getting accomplished, including enjoying a "B" Movie on Saturday evening. Or was that a "D" movie? Whatever the case, I was amused!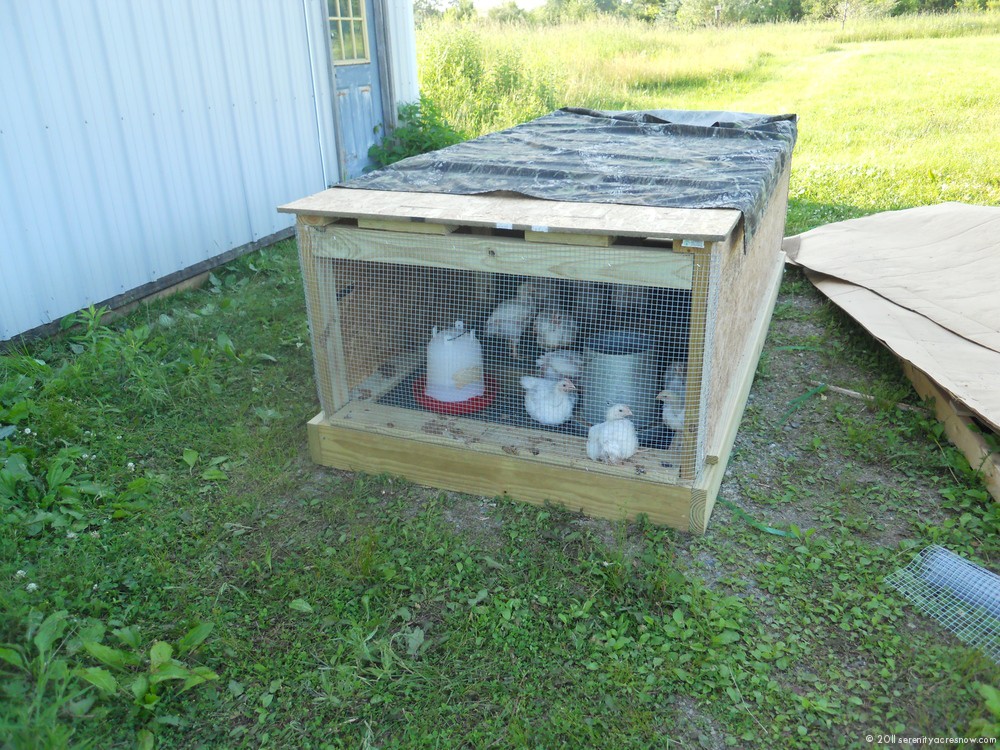 Our meat birds have been doubling in size every day, or so it seems. They're Cornish Crosses, so they bulk up quickly in order to be at slaughtering weight when they are about eight weeks old. Toward the end of last week, we started putting together the framework for a new meat bird tractor, and we were able to get enough accomplished on it that the little Frankenbirds moved in on Saturday. They're better ventilated than they were in the old coop house, because the floor is hardware cloth, as well as one full end.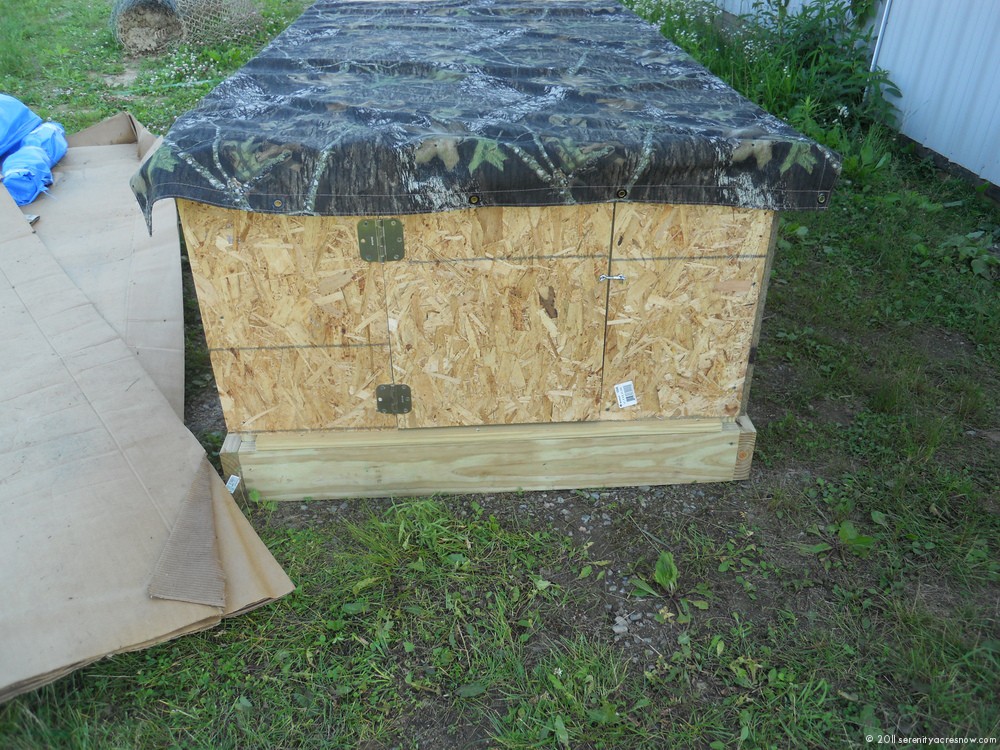 We are still debating whether we will put in more windows covered in hardware cloth on the sides. There is a door on the opposite end so that we can access inside, and we are thinking of giving them a little fenced yard to run around in, which they will access via that door. The unit still needs to be painted, and George is working on putting together some axles and wheels. The former owner of our farm had left some utility wheels in the barn that appear to be perfect for the job! We ran out of welding gas, so we need to find a good local supplier and refill our tanks. Anyone in the area have a welding gas supply house they'd recommend?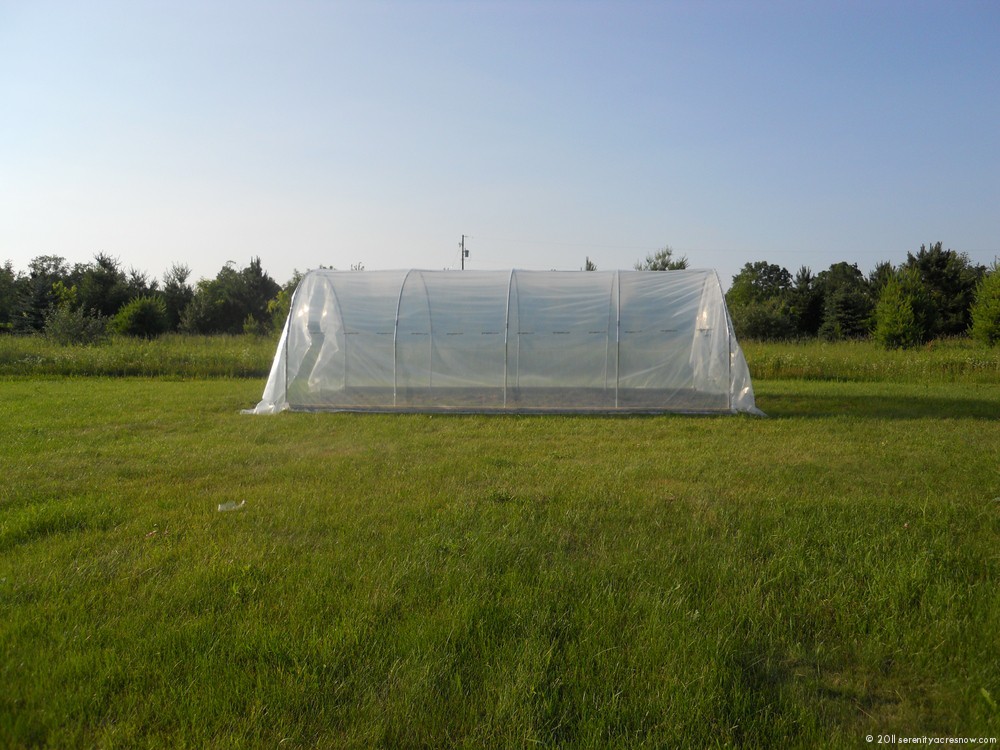 With four of us present, it was also the perfect time to get the cover on our high tunnel installed, and so we did just that. What's a high tunnel, you ask? Well, it works on the same principle as a greenhouse, only it's a more economical setup with which to get started. Instead of glass or Plexiglas panels installed on a metal frame (as in a greenhouse), metal hoops and Visqueen plastic are employed. Additionally, a greenhouse typically incorporates heating and cooling equipment, whereas with a high tunnel, you are still very reliant upon the sun to provide the heat. We should find that we have the equivalent of about one USDA growing zone South of us inside of the tunnel. There are still two end caps to build; one will be a solid wall, and the other will have a door. Have you grown inside of a high tunnel before? Have any tips to offer?
I can't wait to get our plants in the ground – hoping to get to that later today or tomorrow morning at the latest. Yes, it is late to be putting things into the ground, but my hope is that by extending our growing season, it won't matter! And certainly, next year, we will get things out there sooner.
We have a couple of more acquisitions to make – large stainless steel bowls and whisks – and then our soap-making equipment list will be fulfilled, at least to get started, anyway! We'll soon be offering goat's milk soaps for sale.
We'll, I'm off to proceed with the rest of my busy day. Hope you are all well!
We hope you enjoy this blog and the antics of our farm. If you'd like to see spe­cial updates, includ­ing pho­tos and inter­est­ing farm­ing and food related links, please become our fan on Face­book, and if you use Twit­ter, by all means, please fol­low us there.
Related Images: