Seriously. I've got the dirty fingernails to prove it.
I just spent the last couple of hours working in my seedling starting area, auditing existing plants – several had died due to getting too hot, so I braved the climb up the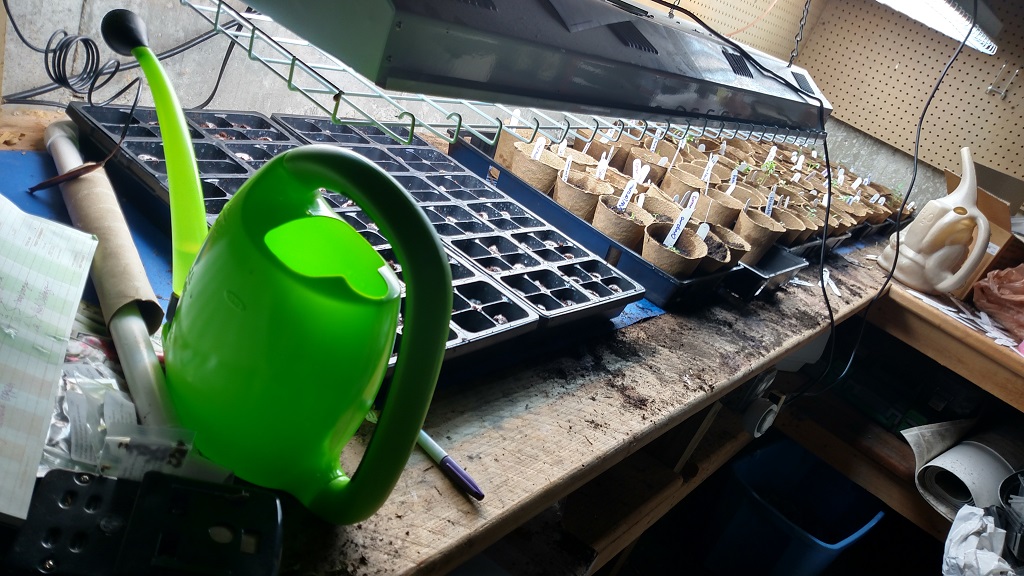 workbench and adjusted the light upwards on its chains.
Then I transplanted the remaining little pod seedlings into peat pots with potting soil, and started two new beds of pods that are hydrating as I type (I'm doing the same; working by those grow lights is sweaty labor!), and will be planting more seeds in those shortly. I have some seeds that haven't started, and some that did not successfully sprout that I really am hoping to grow this year, so I'll give those another try.
I've dumpe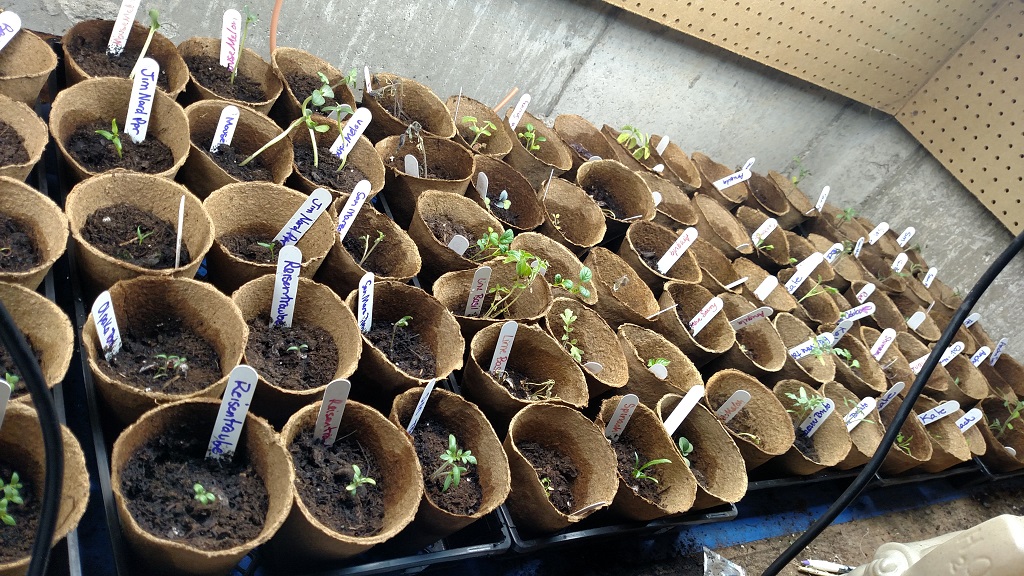 d the the soil and pods from the deceased plants to recycle outside – these will help build my new garden beds. I am hoping to have our tractor unstuck soon – this dry stretch of weather will hopefully allow us to extract it from the back of the property this weekend, and I will have it at my disposal so that I can continue building these new beds, as well as put in new fence posts. I may need to fence in the little orchard we planted last year, because the deer are munching away on those poor trees. It's going to be mighty upsetting if they've damaged the trees to the point where they do not grow this year. There is plenty of other wild forage for them around here, but they want the easiest route. Kind of like the raccoon who walked into our Banty chicken house and tore apart one of our hens for dinner the other night. We got home after dark and that was the price we paid. But that's another story for another time.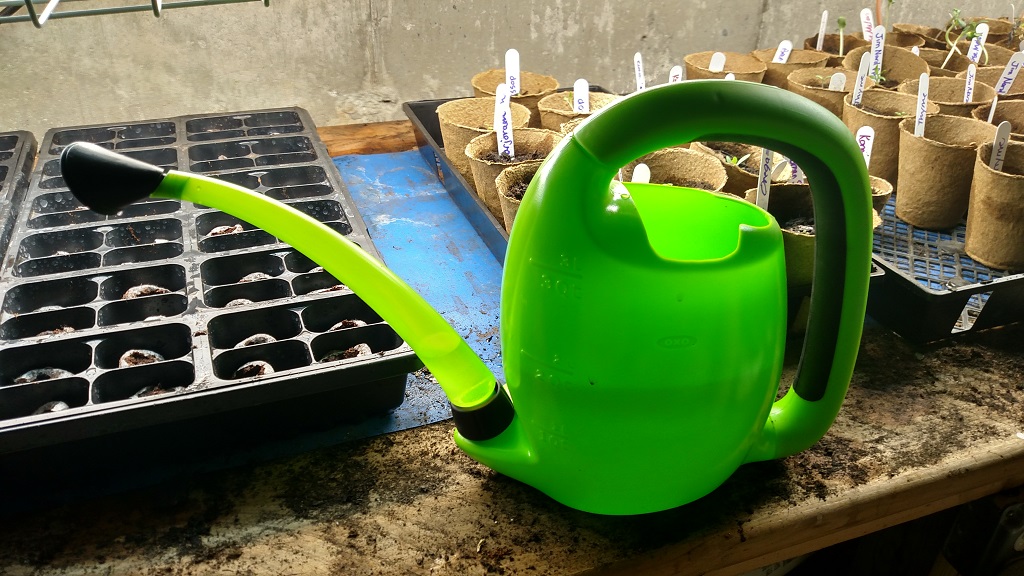 George procured a new watering can for me for my seedling area earlier this week, and I am thrilled with it! It is easy to control, not only because of the way it is balanced, but also, the spout can turn at different angles, should you wish. And the little black piece on the end of the spout that works like a shower head can be removed so you can be even more precise in where you water the plant. The handle has grippy material inside of it, and it's easy to fill, even if you are a klutz like I am. It's made by OXO, so I guess I should not be surprised regarding the smart design that went into it – I love their kitchen tools, too. You can
find it on their website here
, but George found it locally at
English Gardens
.
Well, time to get back to planting! Until next time…
P.S. Remember, you can embiggen the photos in this post by clicking on them.
Related Images: